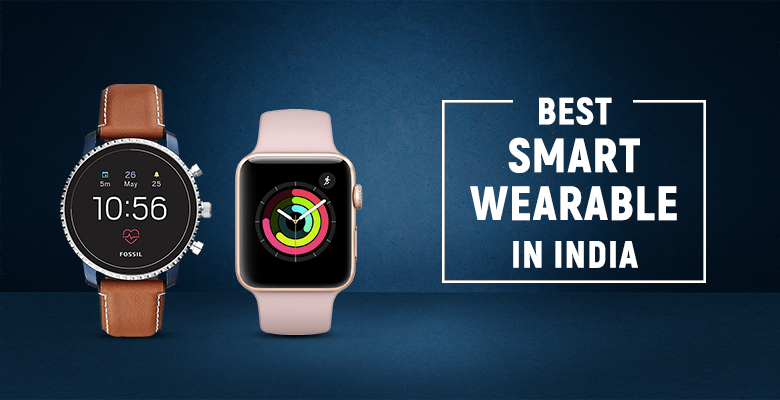 Technology has seen a lot of advancement already and smart wearable is one of those advancements. Wearable technology offers you a lot of advantages including monitoring fitness, tracking location with GPS, and more. Due to the ongoing pandemic, people have become more conscious about their health and thus smart wearables are in more demand these days. Below is a list of all the smart wearables in India that helps you monitor several things. So, if you want to keep 2021 fit, keep scrolling and make sure you own one out of these best smartwatches.
Apple Watch Series 6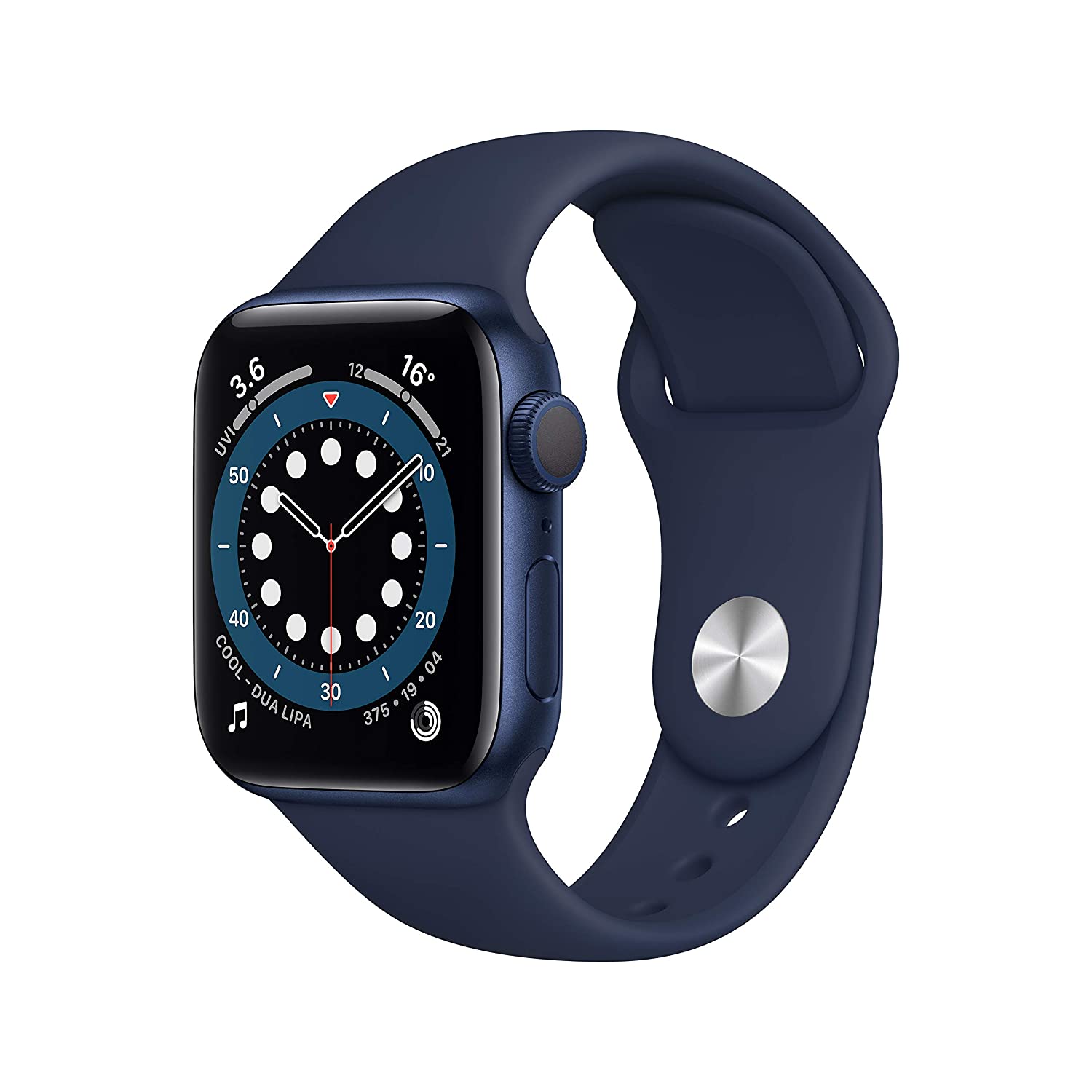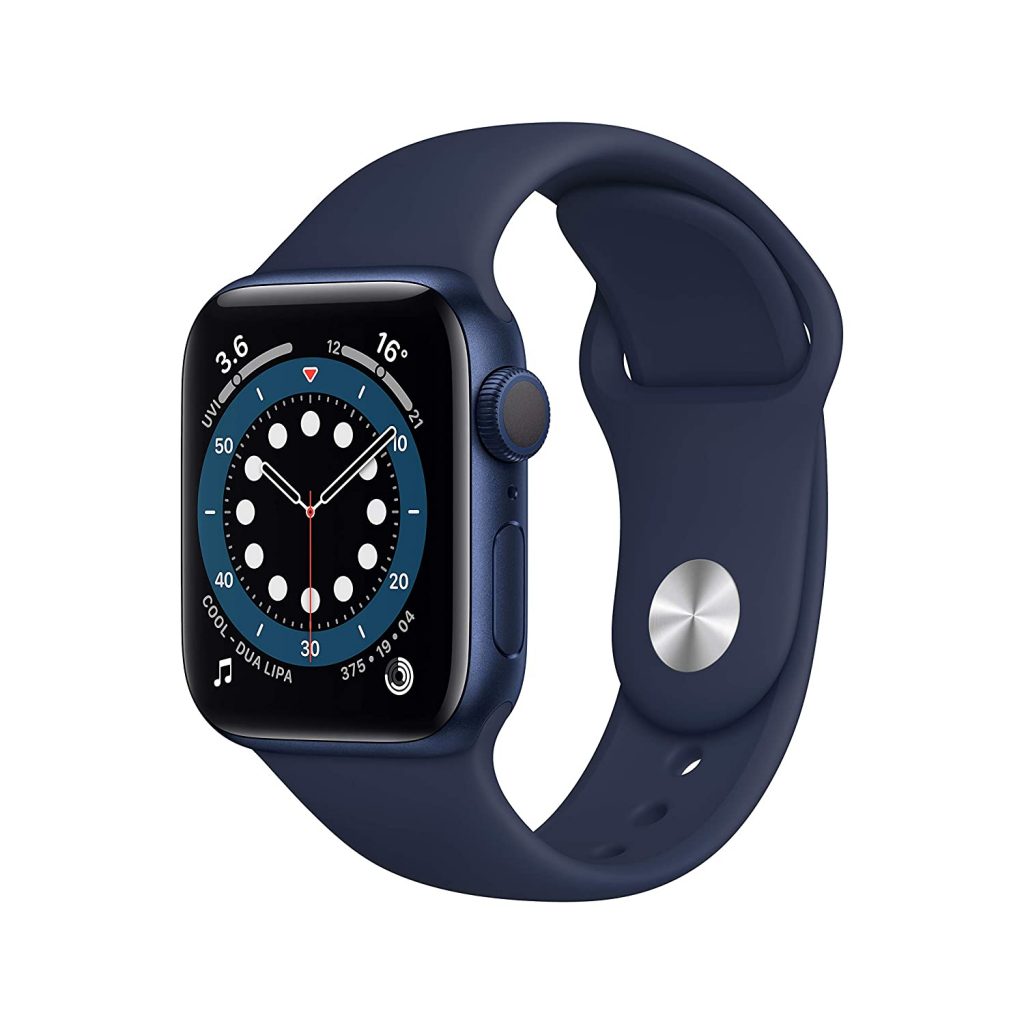 The Apple Watch Series 6 tops the list of best smart wearable in India. This is one of the best smartwatches in India watch is available in 6 different case finishes starting from aluminium all the way to titanium. You can also get the band of your watch customized.
This top-of-the-line wearable packs in a powerful S6 SiP that delivers a smooth user experience without any hint of lag. There are 2 models of this watch; GPS only model and GPS+ Cellular model that offers you cellular connectivity too.
Now talking about the fitness tracking, the Series 6 has a wide variety of workouts it can track. It is also capable of tracking the distance as well as the steps quite accurately. Other than this, it also tracks sleep that makes it a standout among the other watches. The only drawback of this watch is that it can only be used with an iPhone which ultimately limits its user base. The starting price offered is Rs. 40,900 which is yet another limitation.
Pros-
Excellent build quality
Decent battery life
Useful tools including health monitoring
Amazing display, touch response
Fitness tracking
Cons-
Expensive
Can only be paired with an iPhone.
Samsung Galaxy Watch 3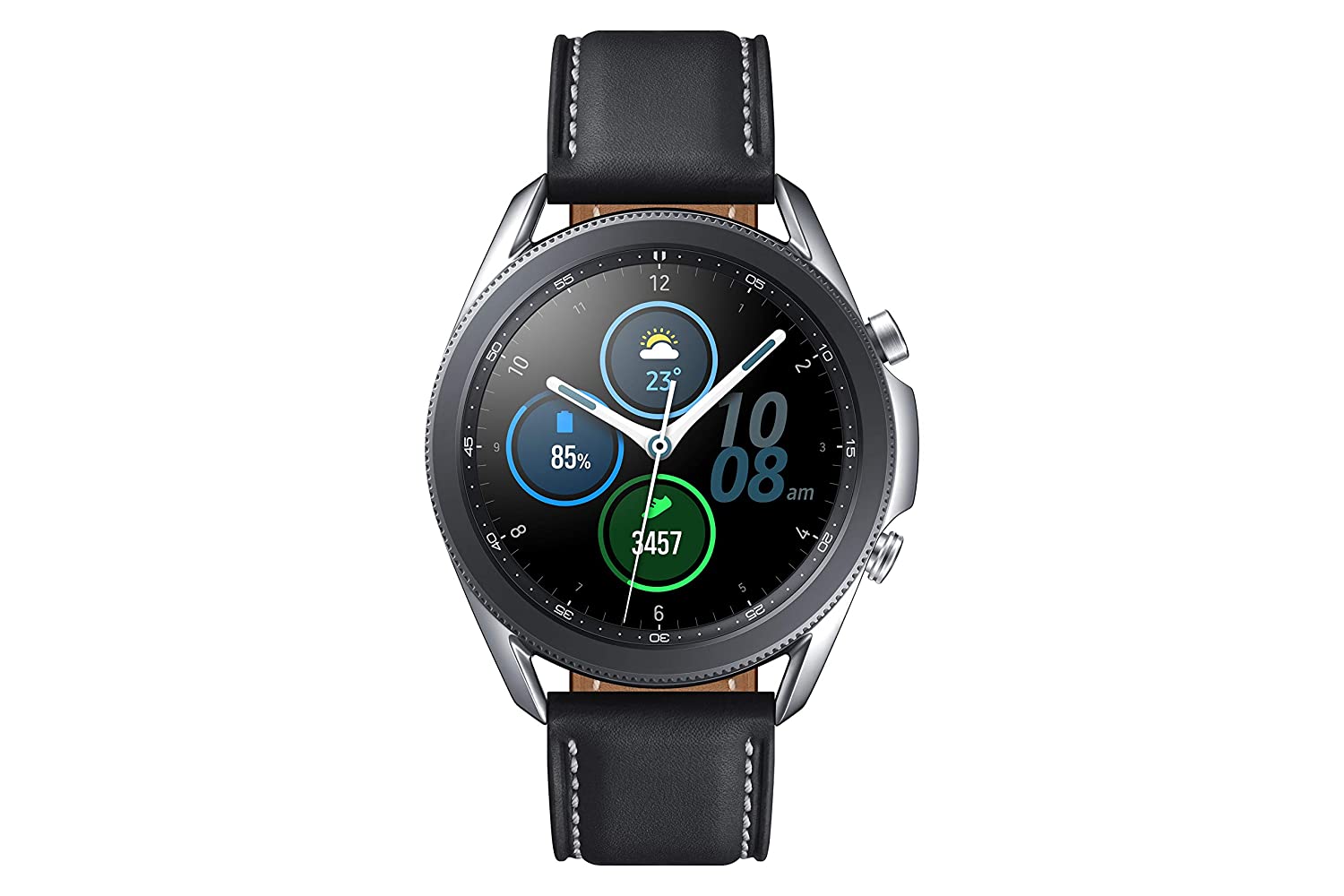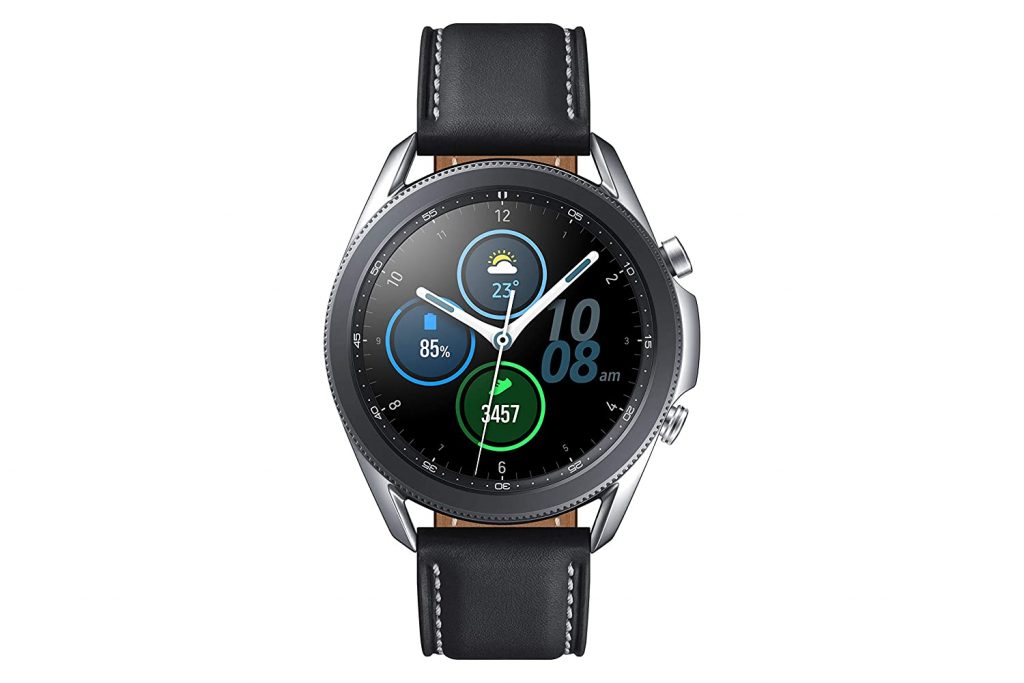 The Samsung Galaxy Watch 3 is said to be the most budget watch you can buy in 2020. It offers quite a lot of features just like the Apple Watch Series 6 but it is compatible with both Android and iPhone that makes it better than the Series 6. Other than that, it offers cellular and non-cellular variants.
It is powered by the Exynos 9110 SoC and has 1 GB of RAM. You also get 8GB of storage as well. One of the best features of this piece is the rotating bezel that makes navigation easy on the watch. Tracking is so easy on the watch as it can track heart-rate, steps, and sleep as well. You get around 2 days of battery life on the non-cellular variant whereas the cellular one does not offer that much life.
Pros-
Descent battery life
Good Fitness features
Amazing build quality
Traditional watch design
AMOLED display
Cons-
No fast charging
Poor selection of third-party apps
Unreliable measurements of blood and oxygen
Oppo Watch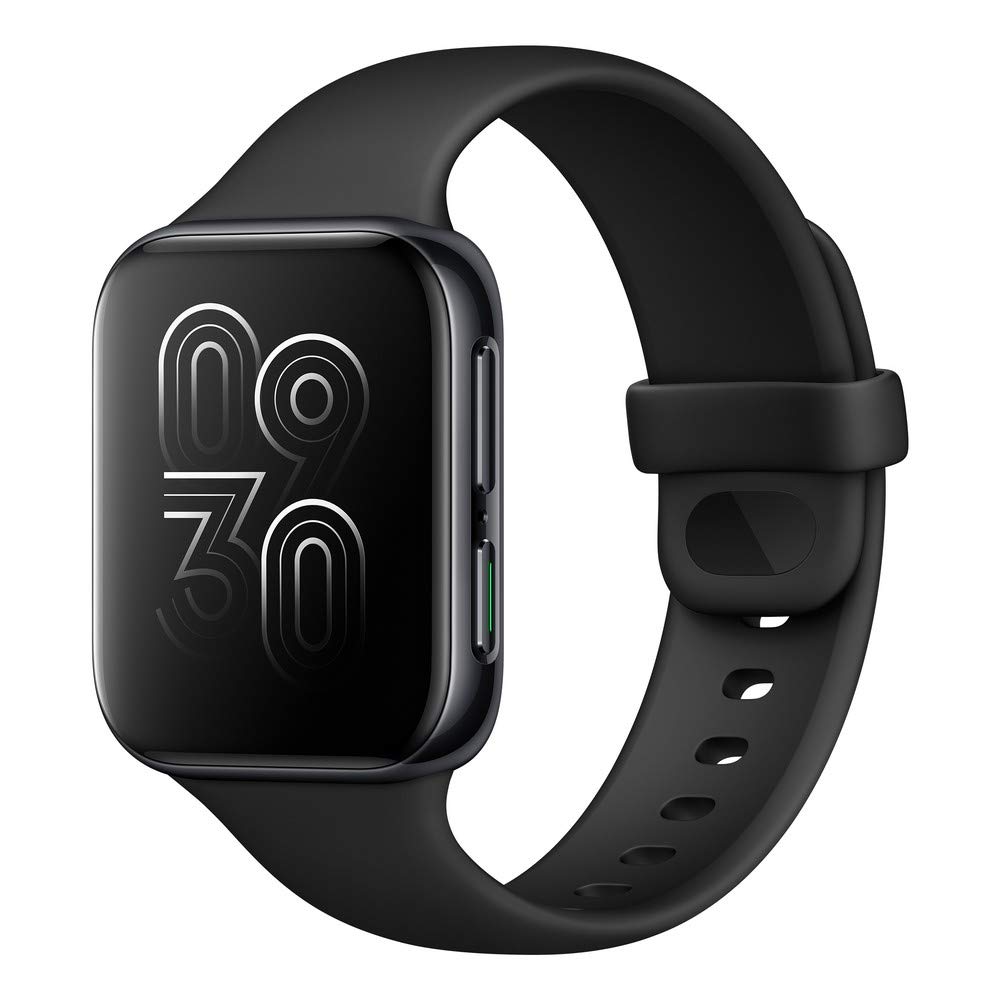 Oppo has already made its place in the field of mobile phones in the market. Now Oppo Watch was a surprise in wearable space in 2020 which is available at an affordable price point. There are two variants of this watch as well; the base model and the bigger model.
Like every other decent watch, it also tracks heart, steps, and distance accurately. You get a Qualcomm Snapdragon Wear 3100 processor and it runs on WearOS. Another good feature of the Oppo watch is it offers a day and a half battery life and the watch can be charged fully in just 45 minutes.
Pros-
AMOLED Display
In-built Speaker
Fast Charging
Good performance
Cons-
Restrictive Straps
Average Battery life
Mi Smart Band 5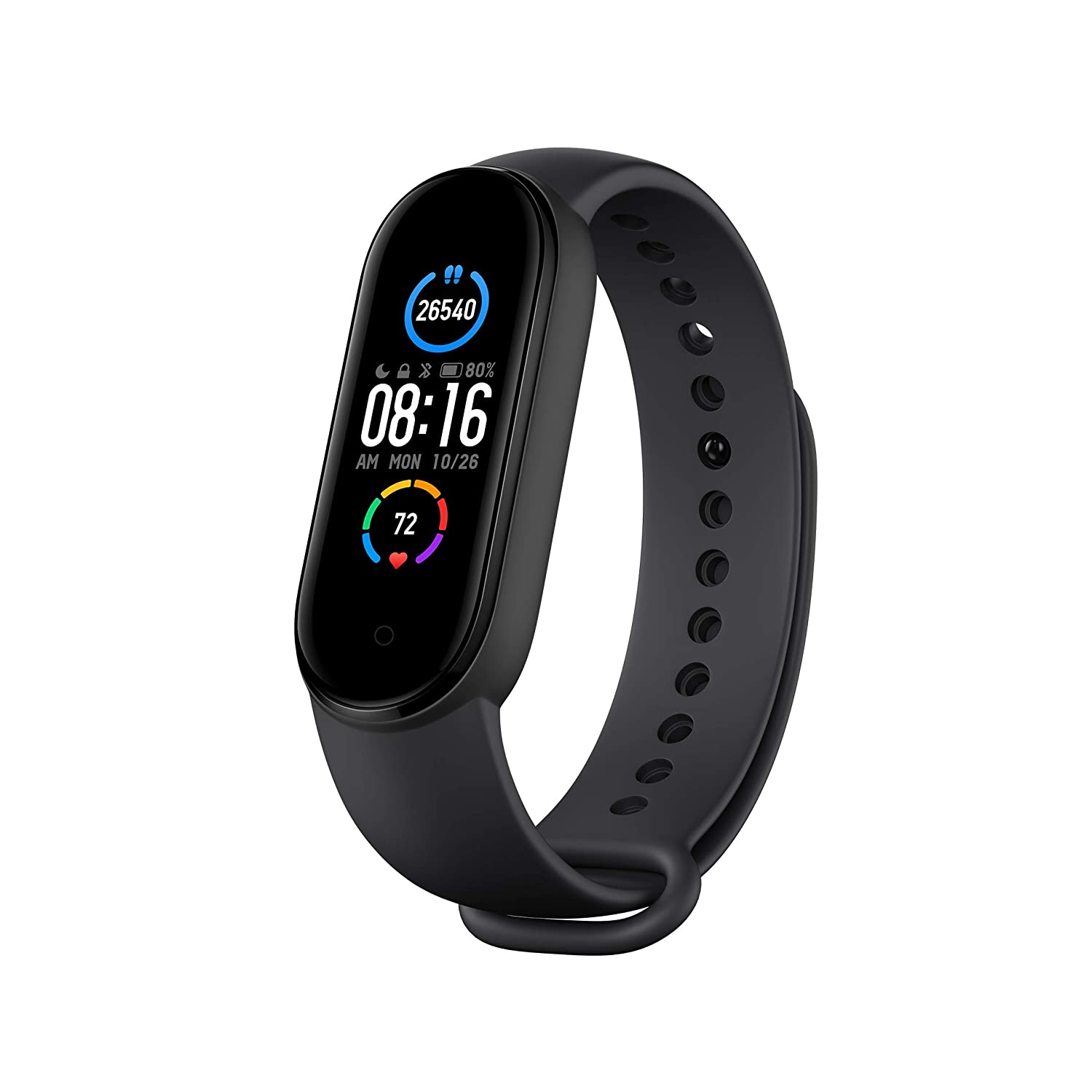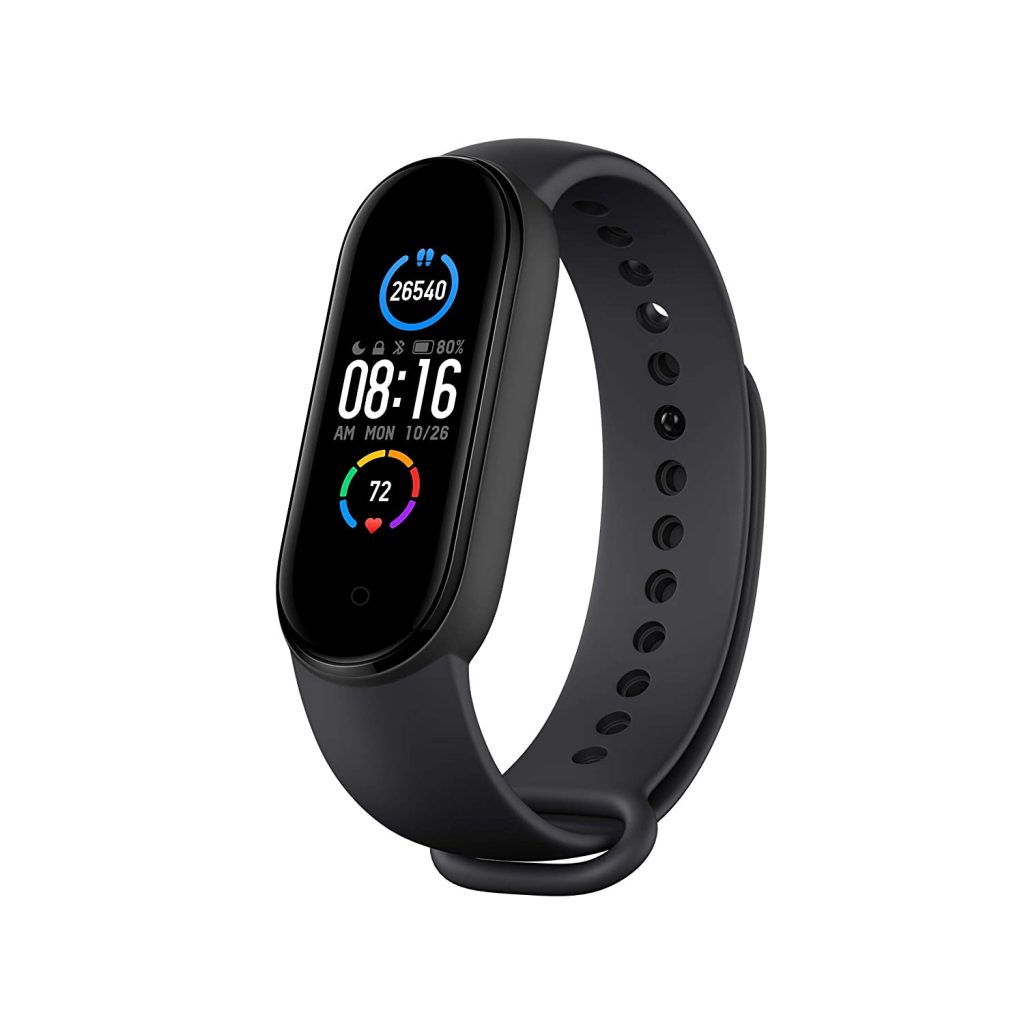 Mi Smart Band is the latest offering from Xiaomi in the fitness band category. This is the new successor version of Mi Smart Band 4, and has a slightly larger display as well as some new features too. The offered new features include dedicated women's health tracker, Stress monitoring, breathing exercises, Personal Activity Intelligence and remote shutter.
Though a very good fitness tracker, the design of this piece somewhat resembles its predecessors. The other good features of this watch are that it lets you read your e-mails, answer and reject calls and read the text. You can also adjust the brightness level as per your need. Not only this, but this time Xiaomi has also offered over 100 watch face options which are sorted into categories including technology, fashion, workout, science, and more. These features make it a standout among all the other bands on the list.
Pros-
Good Battery Life
Over 100 watch face options
Stress monitor
Menstrual tracker
Cons-
Similar design as the previous model
PAI feature strains the battery
Inconsistent call alerts
Apple Watch SE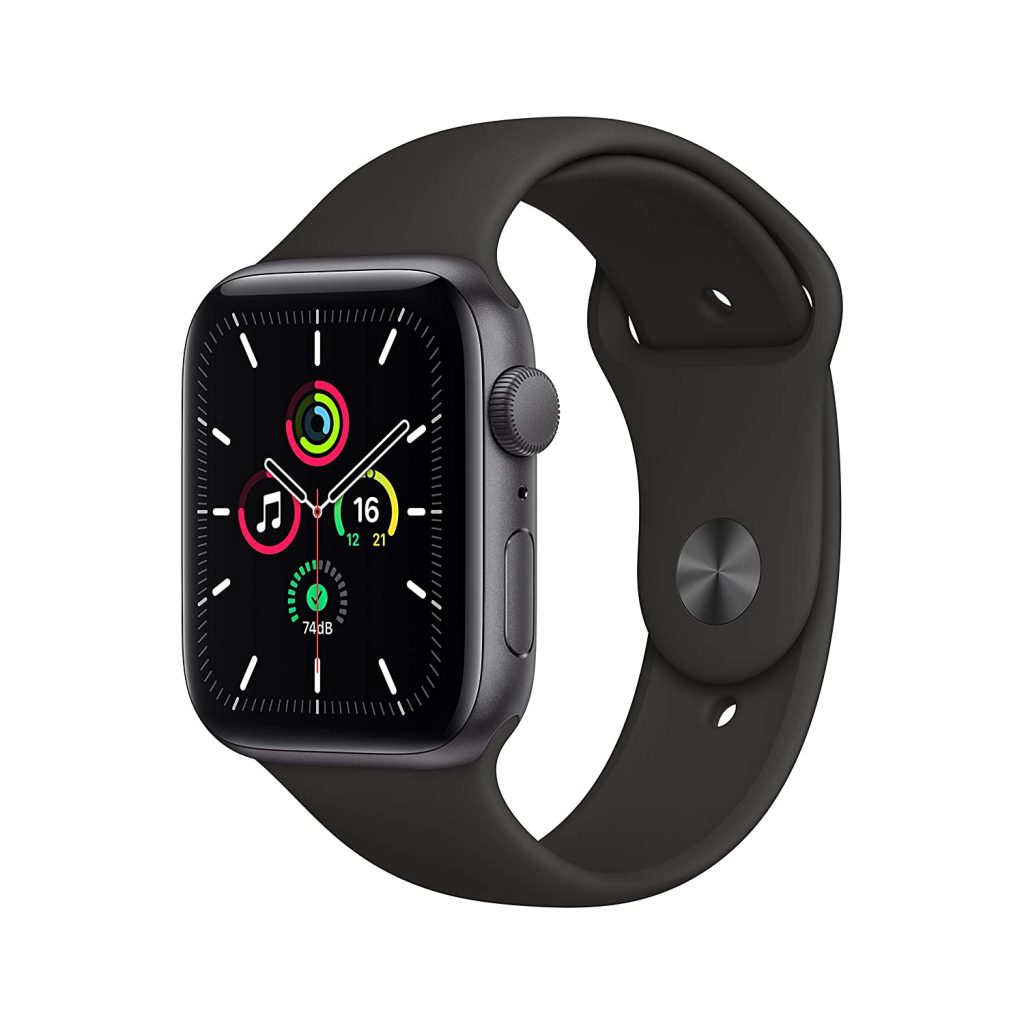 As soon as we hear Apple, we automatically guess the price of the product. Apple Watch SE is the new affordable option from the company. This smartwatch offers some good features and it is more reliable as compared to its expensive friends. It features the same display as present in the Apple watch series 6 and comes with an optical heart rate sensor. It also features fall detection emergency SOS, international emergency calling, and many more. It also comes with a battery life of around 18 hours.
The Apple Watch SE runs on watchOS 7 and has a wearable chip which makes it even faster than its other products. The watch is a standout in the market since it has some amazing security features as well. So, it is one of the best smart wearable in India.
Pros-
Budget-friendly
Offers amazing features
Good battery life
Cons-
Same design as Apple Series 6
Slow charge
Fitbit Versa 3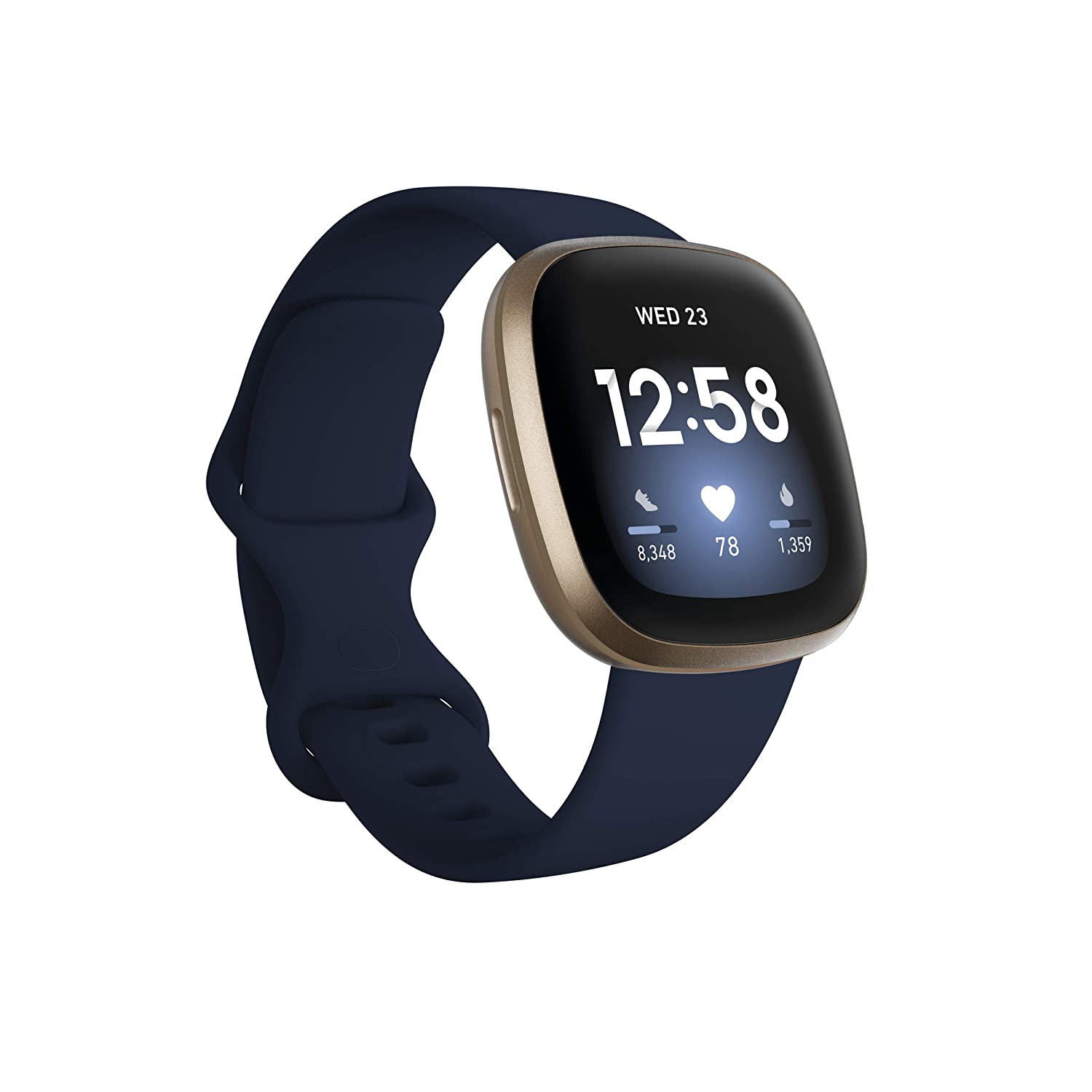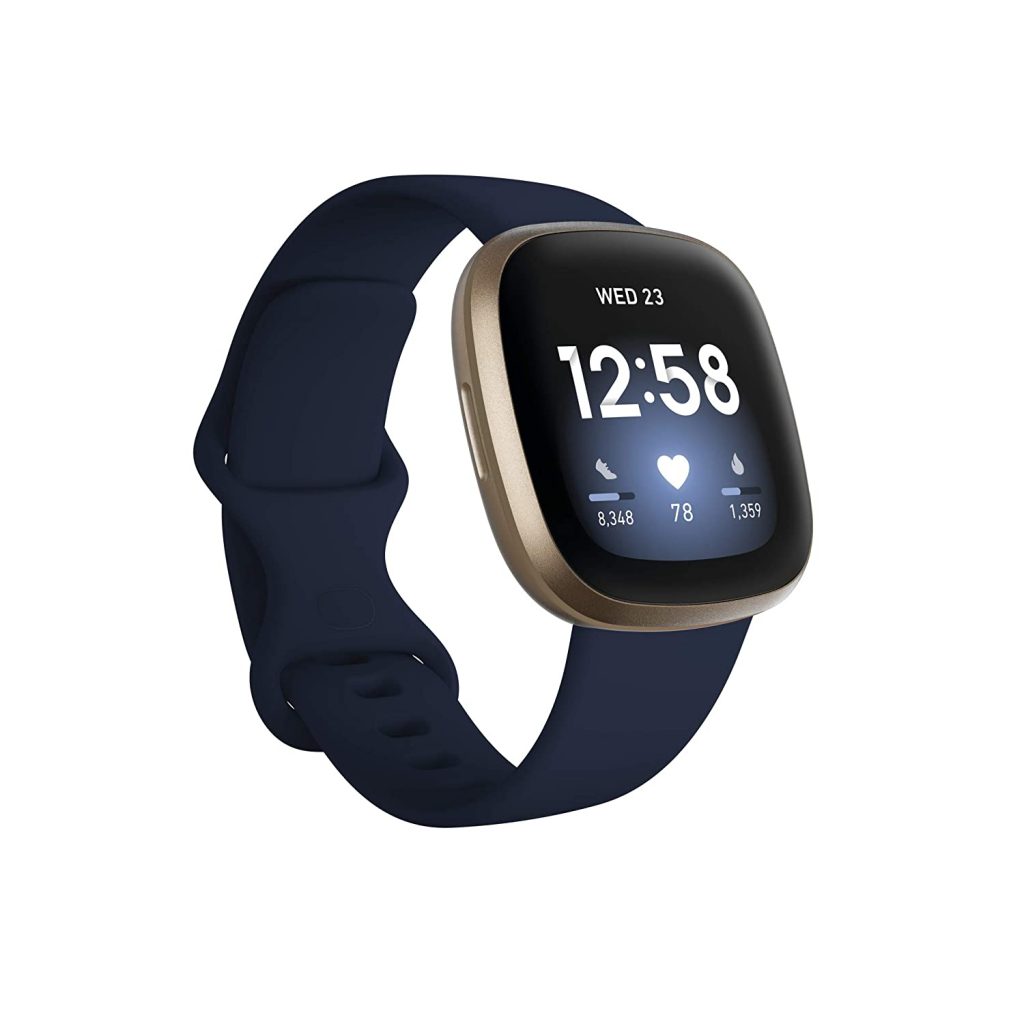 The Fitbit Versa 3 is loaded with some of the best features that include 24/7 heart rate monitoring along with a SpO2 monitor that measures blood oxygen levels too. The watch has been made in such a way that it also tracks sleep stages and gives a sleep score accordingly. It also comes with guided breathing sessions that help one to relieve the stress.
It also tracks all-day activities like steps, distance, active minutes, calories burned and floors climbed. Also, you get 20+ exercise modes and provide real-time stats during the workouts. Fitbit Versa 3 comes with fast charging and decent battery life.
Pros-
Tracks temperature variations
Fast charging
Real-time stats
Cons-
Average battery life
Old design
Mi Watch Revolve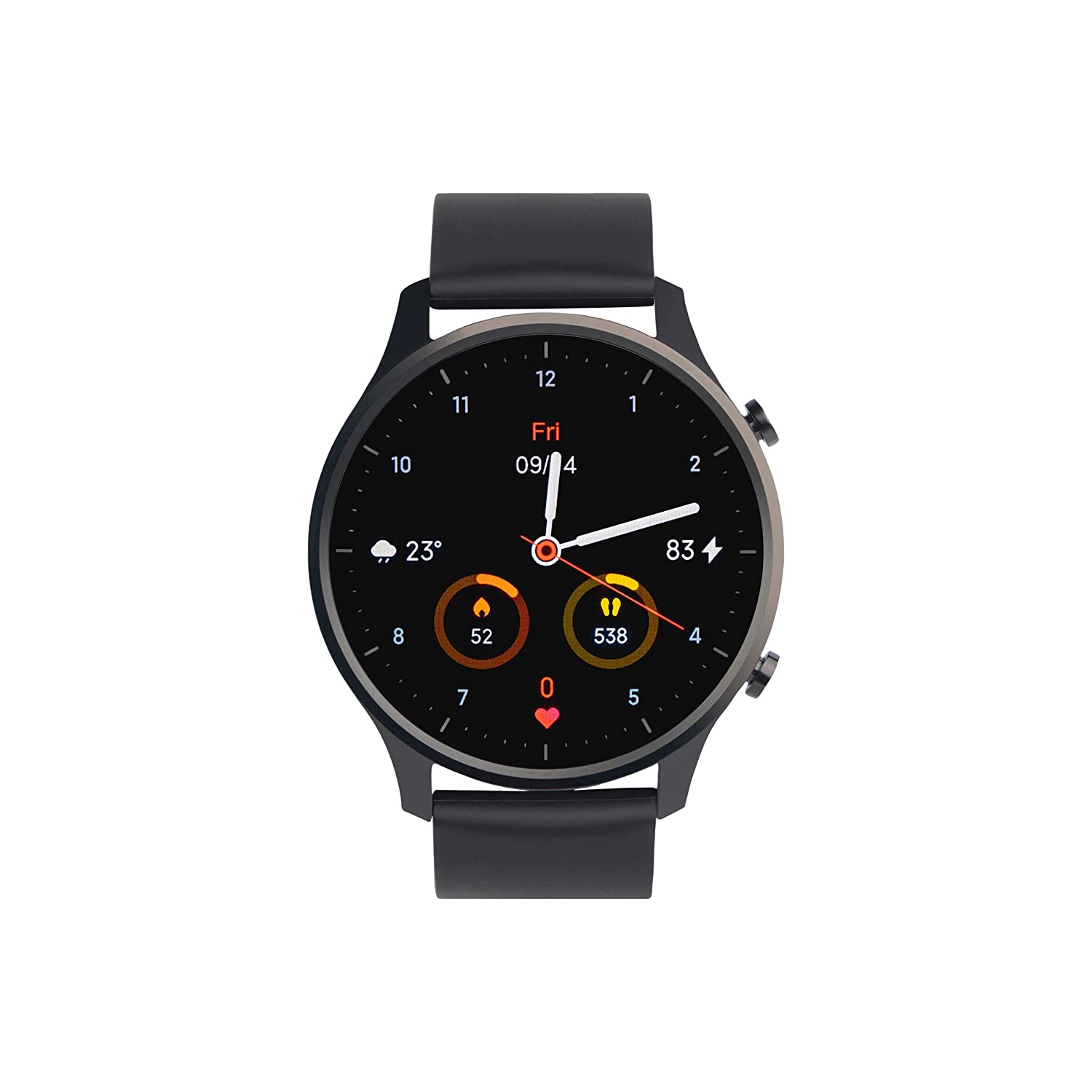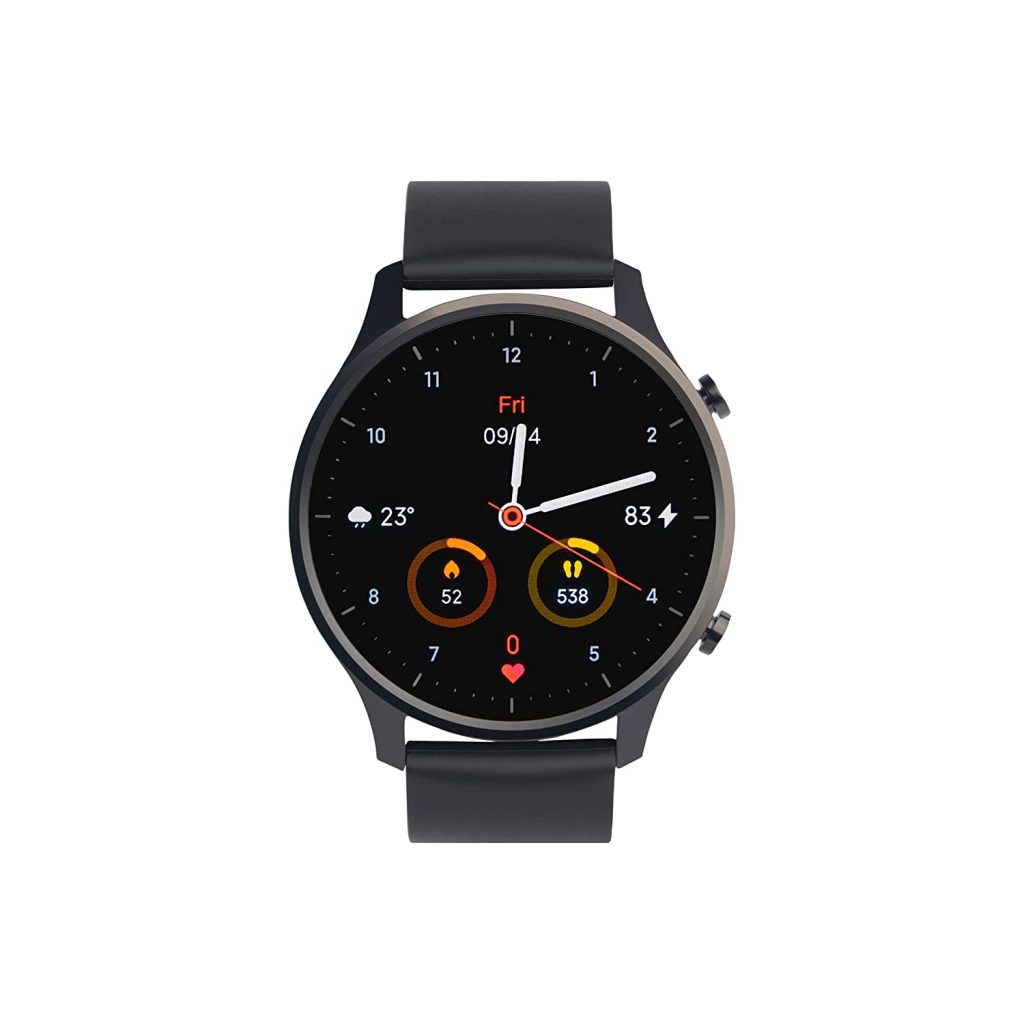 As compared to all the other watches listed in this list, Mi Watch Revolve might look like an underdog but it is loaded with a lot of amazing features. The watch has extremely accurate heart rate tracking and great battery life. All the other essential fitness tracking features are also amazing and correct. So, you can easily start your fitness journey using this watch at an affordable price.
Pros-
Accurate HR tracking
Great battery life
Accurate at tracking distance and steps
Cons-
Inaccurate sleep tracking
No call attending feature
Very limited third-party apps
Fossil Sport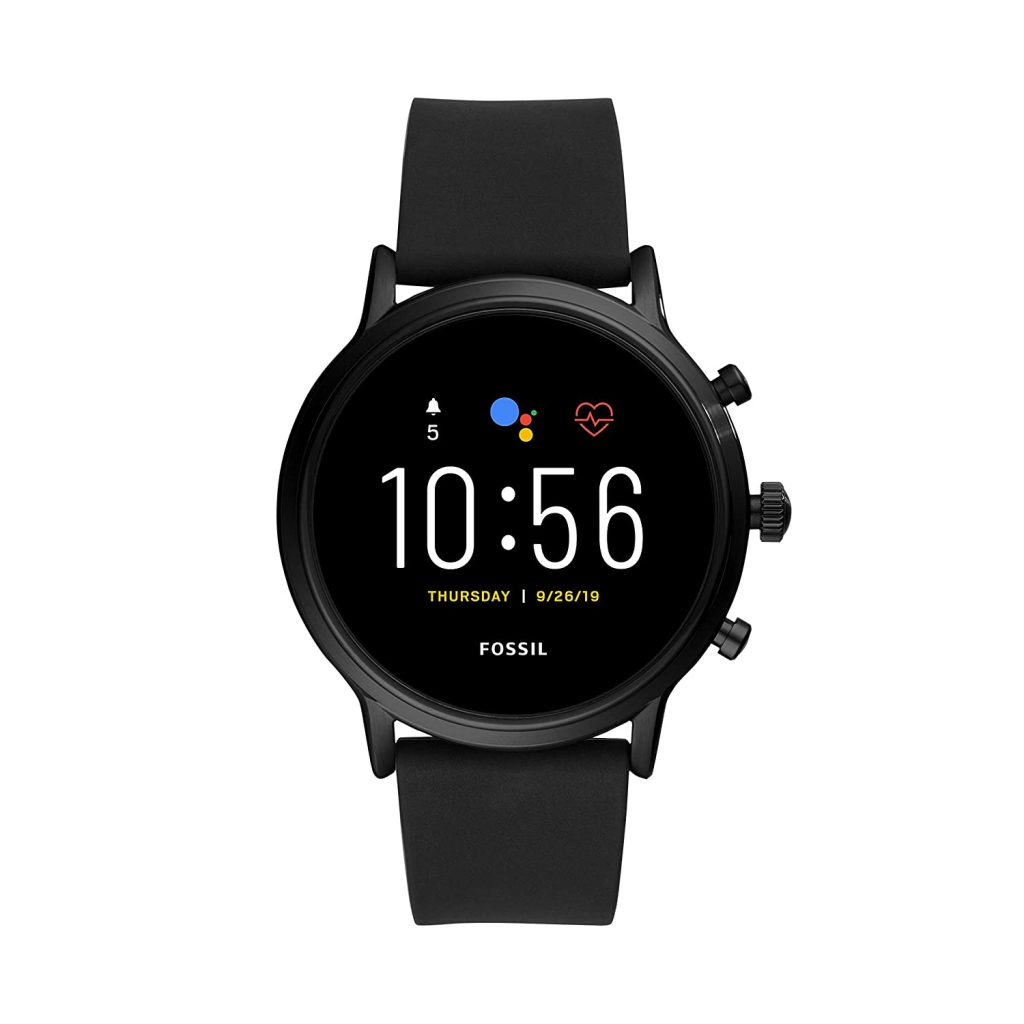 The Fossil Sport is a fitness-centric watch that offers a complete smartwatch experience. The watch runs on WearOS that is Google's take on a wearable operating system. The watch lets you access your notifications and a bunch of fitness-related metrics like heart-rate. The best part of this watch is it is compatible with iOS devices as well. Like any other smartwatch, it offers accurate step count, tracks heart-rate and calorie count. So, there is no harm in saying that this is one of the best smartwatches in India.
Pros-
Compatible with iOS
Accurate heart-rate monitoring
Water resistant
Cons-
Poor battery life
Steps tracking isn't accurate
No sleep tracking
Huawei Watch GT2e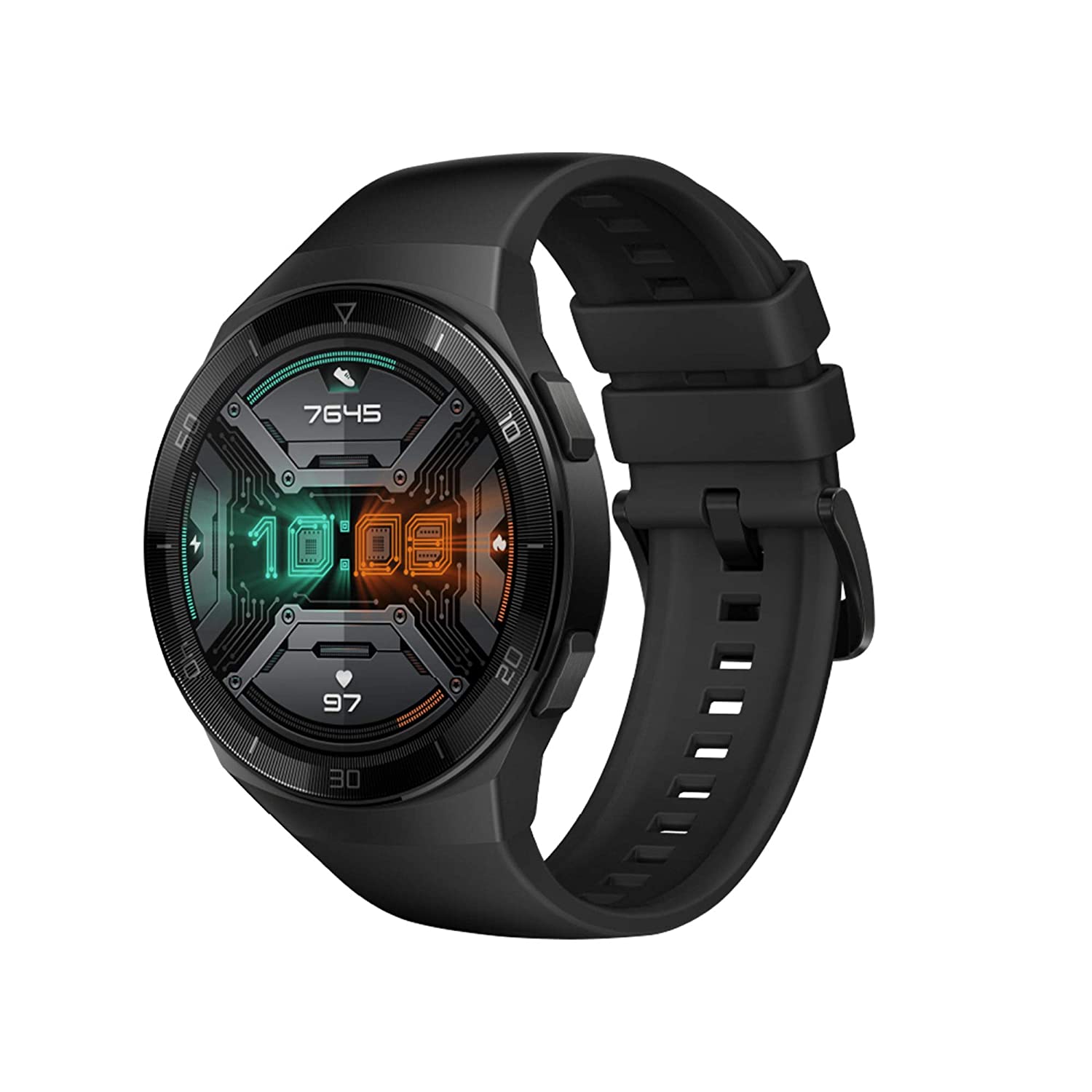 The Huawei Watch GT2e is a more affordable version of watch GT2. It offers a 1.39-inch display and an impressive battery life of around two weeks. Also, it offers 24/7 continuous heart-rate monitoring; resting heart rate, single heart rate, continuous heart rate, and more. The watch is designed with an in-built barometer, altimeter, compass, and weather tracker. In short, it has been specifically designed for fitness freaks.
The watch also offers calorie count and step count. Huawei watches GT2e comes with a 1.39-inch AMOLED display with a 454×454 resolution. The watch runs for two days on a single charge and takes around 85 minutes to charge completely. It is quite affordable too and thus it is one of the best smart wearables and smartwatches in India.
Pros-
Stunning AMOLED display
Solid battery life
Sleep tracking
Cons-
Only available in one size
Lacks third-party app supports
No speaker and microphone
Fossil Gen 5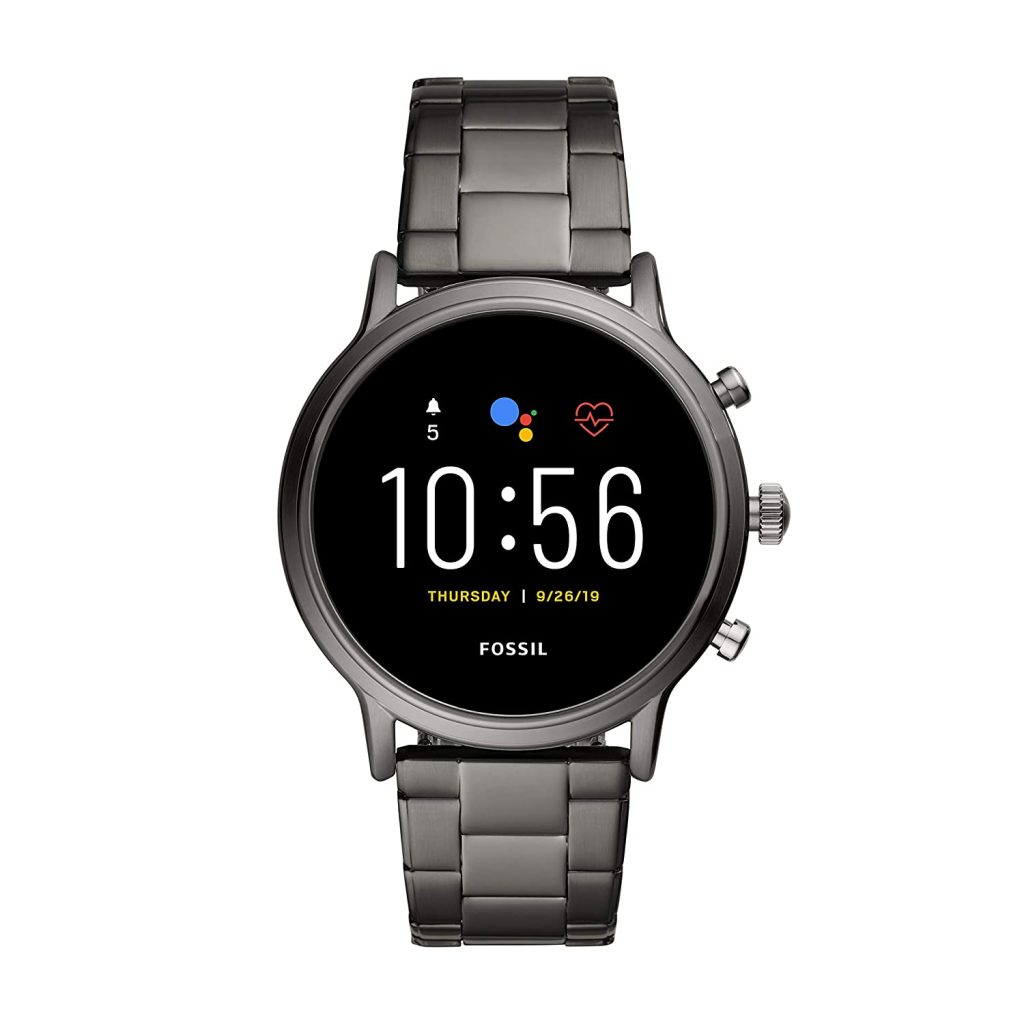 The Fossil Gen 5 is also a WearOS device that looks quite formal as compared to the other watches on the list. It offers a dash of fitness-centric features like heart-rate tracking. This device is water-resistant and comes with a Google Assistant built-in.
The watch offers rapid charging and it can charge up to 80% in one hour. The battery life is also pretty good; 36 hours on a single charge. It comes with a series of auto-installed apps, Spotify, music streaming services, safety app, and peace of mind. You can also make and receive calls using your watch.
Pros-
Good battery life
Quick charging
Light sensor
Cons-